Giulia and Lucia Starace and their cousin Lucia De Viti De Marco, the daughter of Antonio, a famous economist, are three nobilwomen who dedicate their life to the neighbor. In accordance with their will, in 1982 arises "Fondazione Le Costantine", an agricultural handmade educational center. A peaceful oasis enclosed by olive tree groves and Mediterranean scrub, in a fascinating panorama near Otranto, Porto Badisco, Santa Cesarea and Castro. It includes the hospitality, the weaving, the biodynamics agriculture and the education.
Weaving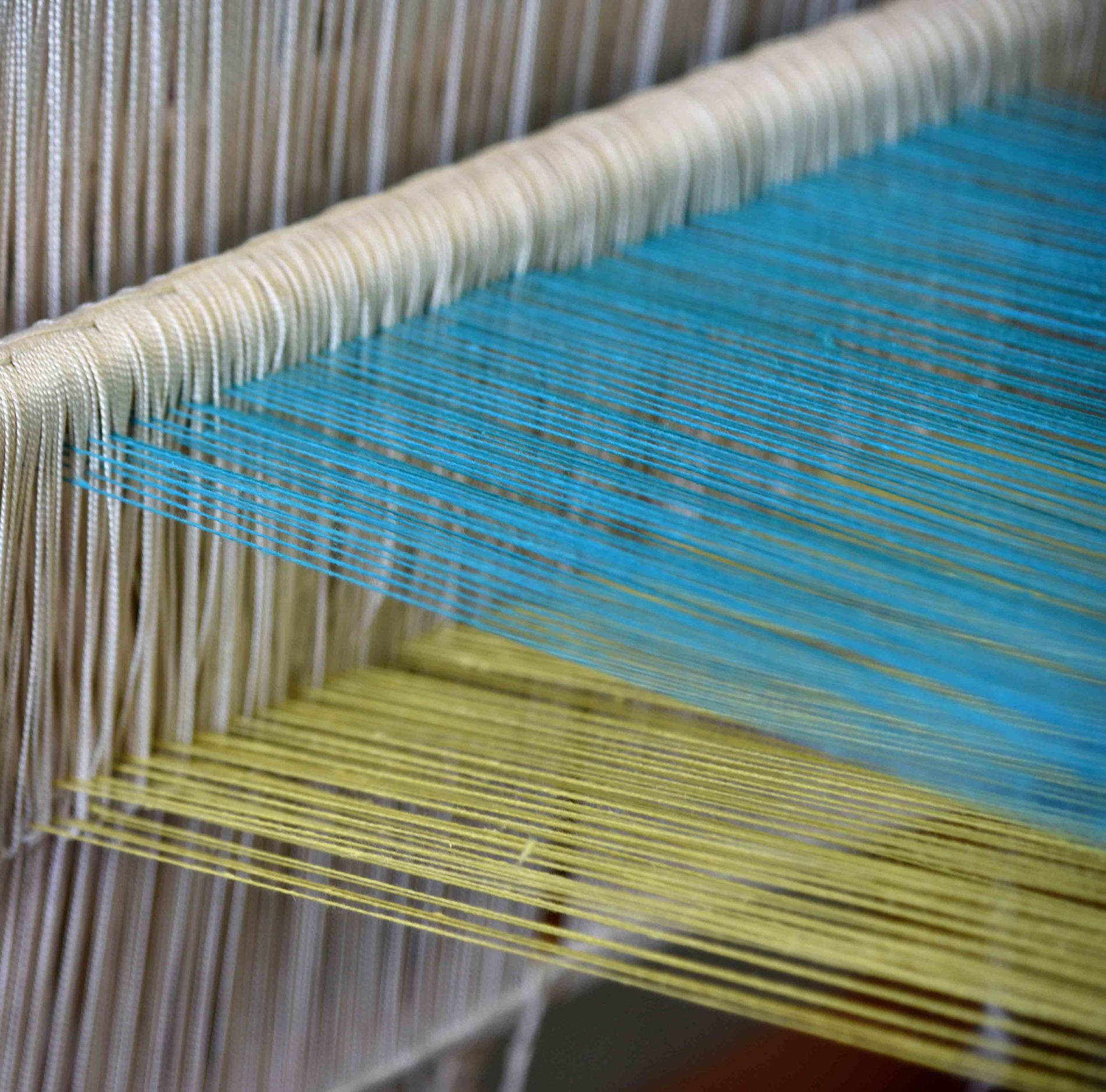 The weaving studio "Singing and Loving" was opened in the farm in 2002. It is inspired from and to Donna Giulia Starace's sentiment of love, and to her mother Donna Carolina De Viti De Marco. Both women had this desire. They wanted to elevate economically and spiritually the women of Casamassella. Looking to the past and with a strong business sensibility they have changed a ancient and precious tradition, which have roots in the past, in a new organized activity that it's able to create encome and advancement in the area.
Textile products are created with ancient and wood looms, that have four elements ("Heddles"), using cotton, linen, wool, silk and LORO PIANA cashmere. The old-time and oral histories are enriched with original patterns and new materials. Each product can be customised according to the taste of the customer and it is marked with the label, the guarantee of excellence and quality.
The studio has also a didactics activity that is the most important desire of the pioneers. The courses can be addressed to private citizens who want to discover this new procedure, and to Public Authorities or Educational Institutes.
Credits: © Le costantine Foundation
The Dior Cruise 2021 collection by Maria Grazia Chiuri saw a collaboration with Fondazione Le Costantine for the production of specially woven two-color textiles.